Welcome to the Summoners War: Sky Arena Wiki
We are a community run site dedicated to helping fans of the popular Android and iOS game by Com2uS. Anyone can contribute and help out, even you! Become a part of our community today!
Comments

Talk:Unicorn (Water) - Amelia
new comment by A FANDOM user 2 hours ago

| | |
| --- | --- |
| Comment: | Her attack and multipliers aren't really all that great. I would go full speed and hp for dungeons and throw in some defense for raids. It's worked... |

Talk:Hell Lady (Fire) - Raki
new comment by A FANDOM user 3 hours ago

| | |
| --- | --- |
| Comment: | I got her in my first mystical scroll :D and i was only 10 lvl..   |

Talk:Inugami (Light) - Belladeon
new comment by Munsk 3 hours ago

| | |
| --- | --- |
| Comment: | Belladeon is often runed with a speed build (swift or violent) so 4 turn...it's not that long. |

---
Can't find what you are looking for? Help us out by adding in the missing information! To edit a page, just click on the blue edit button on the top and type away!
Before you begin: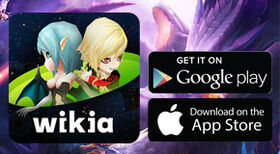 Game News
Social Media
Official Feeds
Fan Feeds
Chat
Poll
Do you use our official SW Wiki App?
Tools
Quick Links